UFC 5 Release Date & Features: 10 Things to Know
We don't have an official UFC 5 release date yet, but here's what you need to know right now about UFC 5 based on traditions, rumors, confirmed information, and what we expect from the annual release.
Its been three years since EA released a new installment in its UFC series, but that will change later this year. The company has confirmed a new entry in the series, dubbed UFC 5, and the game's big reveal is close.
We don't have a ton of official news yet and it'll be a few more days before the game's revealed in full for Xbox Series X, PS5 and other platforms. That being said, we can outline the important things potential UFC 5 buyers should know right now.
In this guide, we'll outline what you can expect from UFC 5 features, cover athlete, launch date, release date, editions, pricing and more.
UFC 5 Launch Date
We don't know who a lot about UFC 5, but one thing we do know is when EA plans to showcase the game for the first time. The company says the game's full reveal will take place on September 7th.
If you want to sign up to learn more information about UFC 5 straight from the horse's mouth, you can do so over on EA's UFC website.
UFC 5 Release Date
Just because the announcement is coming in September doesn't mean the UFC 5 release date will land in September. It probably won't.
EA hasn't confirmed a release date, we'll get that information on September 7th, but according to Insider Gaming, the title will arrive on October 27th.
EA has confirmed a closed UFC 5 beta and it will give those selected a chance to play parts of the game before it launches for everyone else.
Play UFC 5 Early
You will be able to play UFC 5 several days before its official street date.
If you want to get access to the game ASAP, you'll need to pay for an EA Play subscription. EA Play will let you play a trial for 10 hours. We may also see an early release date packed into a bundle.
EA Play is $4.99 a month or $29.99 for a year and you save 10% on games and in-game purchases. If you want a little more from your subscription, EA also offers Play Pro which is $14.99 per month or $99.99 for the entire year.
UFC 5 Cover
Israel Adesanya and Jorge Masvidal graced the covers of UFC 4, and one of these men will appear on the UFC 5 cover.
EA's trailer from Gamescom, which you can see above, confirmed UFC lightweight champion Alexander Volkanovski as a cover athlete, and now the company has revealed the rest of the lineup.
The UFC 5 standard edition will have Alexander Volkanovski and Valentina Shevchenko on the front while the Deluxe edition will feature Israel Adesanya.
UFC 5 Editions
You can expect two UFC 5 editions.
UFC 4 came in two flavors: a Standard edition and a Deluxe edition. EA will utilize a similar format for UFC 5's editions. Look for UFC 5's Deluxe bundle to include additional fighters, cosmetics, and UFC points.
UFC 5 Pre-Orders
You can expect UFC 5 to go on sale in September.
It almost goes without saying, but don't buy any UFC 5 pre-orders from eBay or any other places promising early access to the game right now.
EA will provide shoppers with pre-order bonuses. UFC 5's pre-order bonuses include legends Fedor Emelianenko, Mike Tyson, and Muhammad Ali. We may see EA confirmed more bonuses when pre-orders go live.
UFC 5 Consoles
UFC 5 will be the first entry of the series to launch on PS5, Xbox Series X, and Xbox Series S. While UFC 4 is playable on those consoles, it launched before those consoles arrived.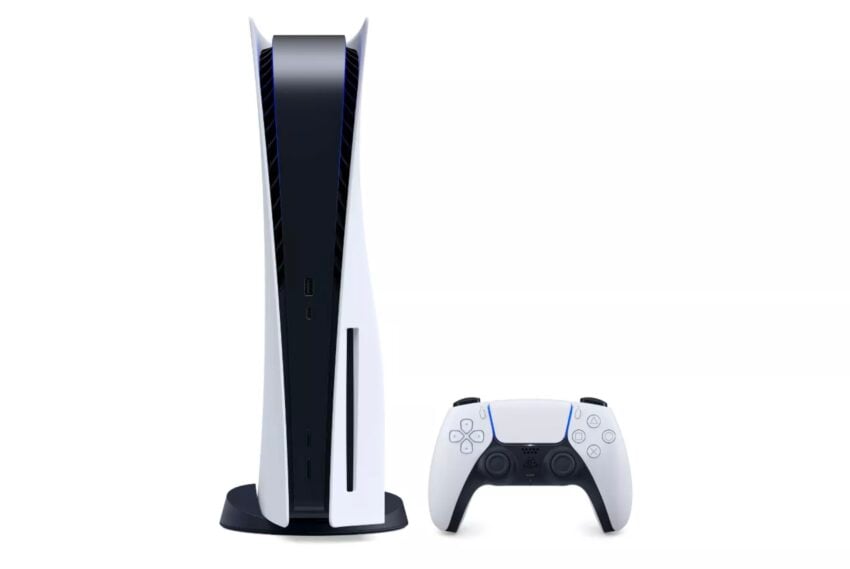 EA has a long history of supporting older consoles so it may be a few more years before the company drops support for the PlayStation 4 and Xbox One.
As of right now you can expect UFC 5 to support the following platforms:
Xbox Series X
Xbox Series S
Xbox One
Xbox One X
Xbox One S
PlayStation 5
PlayStation 4 Pro
PlayStation 4
PlayStation 4 Slim
EA's UFC series hasn't launched on Windows PC or Nintendo Switch and it looks like UFC 5 will once again skip Windows.
UFC 5 Price
UFC 5 will likely utilize tiered pricing like EA's Madden and EA FC. We also expect the pricing to fall in line with those games.
The standard version of Madden 24 and EA FC 24 is $69.99 across all platforms so that's what you should expect from the UFC price right now.
The UFC 5 Deluxe bundle will likely cost somewhere between $70-100.
UFC 5 Features
We don't know much about UFC 5's features right now though we now know the game is rated Mature. This is because it will feature more realistic damage and blood pooling on the octagon's canvas.
You can expect upgrades to graphics and performance (especially with a release on PS5 and Xbox Series X in the cards), and enhancements to the game's various modes like Career Mode.
UFC 5 Ratings
While we should learn a great deal about UFC 5's gameplay and game modes in September, we probably won't get fighter ratings until we get closer to the game's release date.
The roster will, like UFC 4, feature a mix of current fighters in addition to legends. You can also expect the roster to expand over time.
As an Amazon Associate I earn from qualifying purchases.