iPhone 16 Release Date: Tips & Tricks
Are you planning to skip the iPhone 15 and upgrade to a new iPhone in 2024? If that's the case, you might want to start taking early steps to prepare for the iPhone 16 release date.
This fall, Apple will release its new iPhone 15 series. The iPhone 15, iPhone 15 Plus, iPhone 15 Pro Max, and iPhone 15 Pro Max will arrive September.
If you aren't in love with what you're hearing about Apple's 2023 iPhones, you might be thinking about upgrading next year. That may not be a bad idea.
We've already heard quite a bit about the iPhone 16, the presumed name of the 2024 iPhones, and what we've heard might impress you.
If you do decide to wait for the iPhone 16, which may include a higher-end iPhone 16 Ultra, there are some things you'll want to do before the devices arrive on shelves.
It's early, so there's no reason to go overboard, but taking some steps ahead of time will ensure you're fully prepared to buy an iPhone 16 model when the time comes.
You may even decide buy another iPhone model or a device outside of Apple's ecosystem long before the company announces the iPhone 16 series.
In this guide we'll take prospective buyers through some important steps to take ahead of Apple's inevitable iPhone 16 launch next year.
Keep Track of iPhone 16 Rumors
We've got a long way to go before Apple announces the iPhone 16 and in that time we're going to hear a lot more about its features and its release.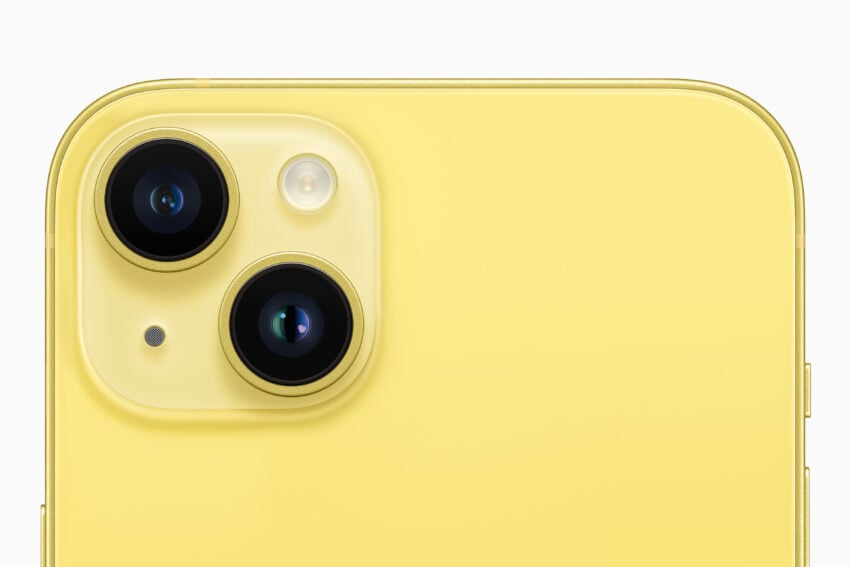 If you're even remotely interested in upgrading to one of the 2024 iPhones, you'll want to regularly, or periodically, check the rumor mill for the latest information. The devices are still in development and Apple's plans can, and probably will, change.
Tracking iPhone 16 rumors is important because it will a) help you get familiar with potential features/changes and b) help you set proper expectations. This is crucial because if you don't like what you're hearing, you may want to start looking for another device.
For the latest iPhone 16 news, check out our guide.
Check Your Upgrade Status
As we push through 2023 and 2024, you'll want to keep an eye on your upgrade status to ensure you'll be in good standing when the iPhone 16 release date drops. Again, it's safe to assume it will land in September, 2024.
Checking your current upgrade status is extremely easy and it only takes a few minutes. Here's how to quickly check your upgrade eligibility online at Verizon, AT&T, T-Mobile, and U.S. Cellular. You can also call customer support if you'd prefer to check that way.
Get Familiar with iOS
If you don't currently own an iPhone, or you're using an iPhone with an outdated operating system, use this time to get familiar with the iPhone's operating system.
Apple will release iOS 17 alongside the iPhone 15 series later this year. It won't be the software that powers the iPhone 16 models, but it'll still important to get familiar with it. This is especially true if you plan to move from Android to iOS in 2024.
If you're curious about iOS 17, take a look at our guide. The software is in beta right now, but you can get comfortable with its look and feel right now. You'll also want to go hands-on when it arrives in the fall.
The iPhone 16 series will almost certainly run iOS 18 out of the box. Apple will likely announce iOS 18 on stage during WWDC 2024 in June.
In addition to keeping an eye out for iPhone 16 rumors, you may want to track iOS 18 rumors as well.
Figure Out How Much Storage You Need
You should start thinking about how much storage you might want on your next phone. Selecting the right amount of iPhone storage will help you save money and avoid headaches down the road.
Some of you will be fine choosing an iPhone 16 with the least amount of storage, but others will want the peace of mind that comes with having a lot of space.
We haven't heard anything about iPhone 16 storage options yet, but don't be surprised if they mirror the iPhone 15's.
To get a head start, have a look at our iPhone 14 storage guide.
Look at Other iPhones
Before you decide to wait for the iPhone 16's release, you'll want to look at Apple's current iPhone models. You might find a model you really like.
First, we recommend taking a look at Apple's current flagships which include the iPhone 14, iPhone 14 Plus, iPhone 14 Pro, and iPhone 14 Pro Max. Go hands-on if you can.
You'll also want to look at the iPhone 13, iPhone 13 mini, iPhone 13 Pro, iPhone 13 Pro Max, iPhone 12 mini, iPhone 12, iPhone 12 Pro, and iPhone 12 Pro Max. We also suggest taking a look at the budget iPhone SE 3.
This fall, you'll also want to get familiar with the iPhone 15, iPhone 15 Plus, iPhone 15 Pro, and iPhone 15 Pro Max and see if one might be a good fit.
Waiting for the iPhone 16 might seem like a great idea, but you might be much better off with another iPhone. You won't know until you do your homework.
Research Other iPhone 16 Alternatives
You should also look at current, and upcoming, iPhone 16 alternatives.
There are a bunch of excellent iPhone alternatives out there on the market right now, but here are some of our current favorites:
You'll also want to keep an eye on upcoming alternatives, like the Google Pixel 8 and Samsung Galaxy S24 series, as well.
Make a Plan for Your Current Phone
Use this time to come up with a plan for your current phone. The iPhone 16 series won't be cheap and if you keep your phone in good condition, you should be able to save quite a bit of money.
If you want to trade in your device to offset the cost of your next phone, be it the iPhone 16 or another device, you'll want to keep it in the best condition possible. This is how you'll get the most money back from resellers, your carrier, or Apple when iPhone 16 trade-in offers go live.
If you don't plan to trade it in, you might know of a friend or relative who could make use of your current phone. Ask around and see if anyone might need a hand-me-down next year. You might also look into donating your phone to charity.
Decide on a Carrier
If you're unhappy with your provider's coverage or data plan, dig into the competition and see if you can find a better fit for your iPhone 16.
Every carrier has pros and cons, but you might find one that stands out. If you're interested in switching carriers, make sure you shop around in the months ahead.
6 Reasons to Wait for the iPhone 16 & 5 Reasons Not To
Wait for the iPhone 16 Ultra
As of right now, the iPhone Pro Max is Apple's highest-end iPhone model. That could change in 2024 according to a source who is almost always accurate with his information.
In his Power On newsletter, Bloomberg's Mark Gurman says Apple might add an even higher-end iPhone Ultra above its Pro models in 2024.
It's unclear how Apple might do this exactly, but Gurman believes it might come down to the iPhone 16 Ultra having an even faster chip, an even bigger display, additional improvements to the camera, and possible even a port-less design, meaning, no USB-C or Lightning ports.
Apple already does this with the Apple Watch Ultra, its high-end Apple Watch, which offers additional improvements at an added cost.
This is all clearly still in flux which means we may not see this change until 2025 or later. That being said, if a really high-end, premium iPhone is something you'd be interested in, you might want to skip the iPhone 15 series and hold onto your current device until next year.
As an Amazon Associate I earn from qualifying purchases.